Prerequisites
Make your web filter allows the following domains:
*.smoothwall.cloud and vclient-api.smoothwall.com (UK)
vclient-api-us.smoothwall.com (US)
Ensure these domains are allowed in your Smoothwall Filter by:
Get your Organisation ID from the Monitor portal to configure your clients.
In Organisation, click Edit. Select Licence information and copy your Organisation ID.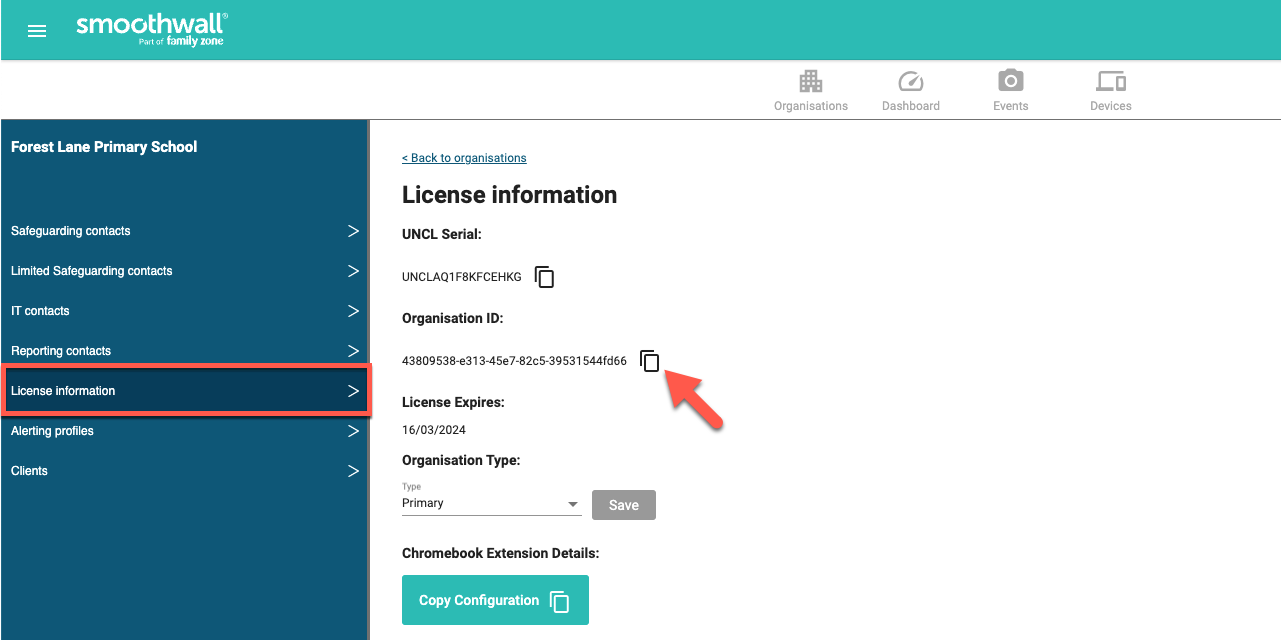 Procedure
Deploy the extension and clients to your users' devices.